A year-round initiative supporting an incredible group of causes we love. Each bracelet gives back 25% of all sales to a different nonprofit.
Learn More About
Our Partners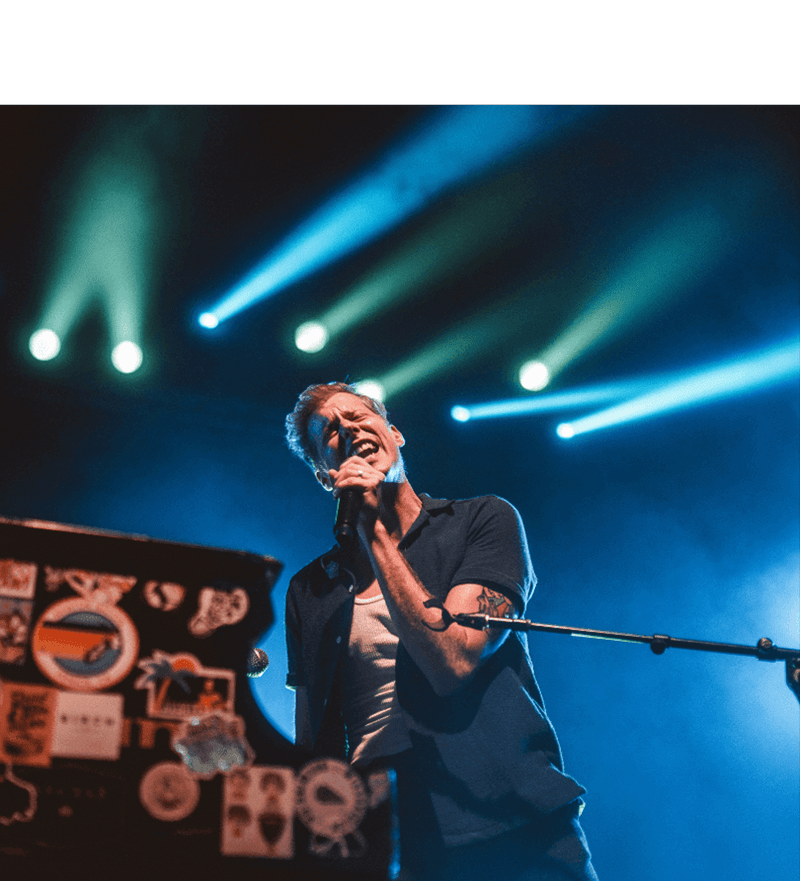 Andrew McMahon
Dear Jack Foundation
In 2005, Andrew McMahon and his band Jack's Mannequin embarked on their first headlining tour. It was during this that Andrew, at the age of 23, was diagnosed with Acute Lymphocytic Leukemia (ALL). In an effort to provide a voice for young adults who have been diagnosed with cancer, Andrew founded the Dear Jack Foundation in July of 2006.
Shane Windmeyer
Campus Pride
When Campus Pride founder and executive director Shane Windmeyer attended college in the early 1990s, life for LGBTQ college students was lived mostly behind closed doors. It would take the work of LGBTQ advocates and allies to make societal acceptance bloom — work that continues to evolve and be necessary today and into the future.
Phil Schermer
Project Healthy Minds
Project Healthy Minds began in 2018 as a coffee chat between Phil Schermer and friends in music. It democratizes mental health access through a digital marketplace, destigmatizes mental health via cultural partnerships, and advocates for innovative workplace investments. Over 200k served annually to improve affordability and access for mental health services, addressing 65m Americans with a mental health condition, 60% of whom don't receive care.
Rachel Cargle
The Loveland Foundation
Rachel Cargle started The Loveland Foundation in 2018 to continue her efforts of bringing opportunity and healing to communities of color, and especially to Black women and girls. The Loveland Foundation provides financial assistance to Black women, girls and nonbinary folks seeking therapy nationwide through its core program, the Loveland Therapy Fund.
Victoria Garrick
The Hidden Opponent
The Hidden Opponent (THO) was founded in 2019 by Victoria Garrick, former Division I athlete and PAC-12 Champion who was a four year starter on the University of Southern California Women's Volleyball team. THO is named after Garrick's 2017 TEDxTalk, which details her personal battle with depression and anxiety, and the mental health crisis facing athletes around the world.
Elizabeth Frattura
The Stork Foundation
My Passion for the infertilty community began with my own personal journey to conceive. Despite all the stress during IVF, having access to afford the treatments was a blessing. The Stork Foundation provides financial grants to low resource individuals to cover costly infertility treatments that would otherwise be out of financial reach.
Johanna Kandel
National Alliance for Eating Disorders
For more than a decade, I struggled in silence with various eating disorders. I wanted to give back and make a difference, so I founded the National Alliance for Eating Disorders. My journey was imperfect and messy, but through it all, I am reminded of how RESILIENT we all are and how much we all deserve to live our lives beyond eating disorders.
Allie Brudner Brumel & Bri Majsiak Paige More
The Breasties
Paige, Allie, and Bri were all in their 20's when they met. They each had different experiences with cancer, but were brought together while seeking community. The Breasties was born as the first all-inclusive nonprofit that creates community for survivors, previvors, thrivers, and carevivors, impacted by breast and gynecological cancers.
I was diagnosed at age 39 with stage 4 (metastatic) breast cancer, where the cancer spread from my breast to other parts of my body. I am determined to raise my 3 children. As METAvivor Board President, I advocate to help advance legislative policy, increase funding for medical research and customize support to better meet the needs of families impacted by metastatic breast cancer.
Ann Pifer
AdoptAClassroom.org
I love leading AdoptAClassroom.org because of the immense respect that I have for teachers. Teaching is one of the hardest jobs. Teachers not only pour their hearts into their work, but also their pocketbooks - to buy the supplies their students need to learn. They do it because they love teaching and live for moments when a student lights up.
Aleks Schiffer
I Stand with My Pack
I started ISWMP because I wanted to strengthen the human animal bond and to be the voice for animals because they do not have one. From my life experience I saw firsthand through war how horrible humans can be to other species and to each other. I wanted to do something about it.
Adriana Carrig
Herself Co.
Adriana Carrig created Herself Co. to provide young women with the tools they need to be more confident and compassionate. The idea behind Herself Co. came from Adriana's own experience having to build her sense of self-worth and self-love as she navigated the difficult transition from adolescence to adulthood.
Kelly Sawyer Patricof & Norah Weinstein
Baby2Baby
We started Baby2Baby ten years ago, serving 500 low-income children out of a tiny space with just the two of us and one intern. Because of the support of our incredible staff, Board and Angel group, donors and sponsors, Baby2Baby has distributed 200 million essential items to more than one million children across the country.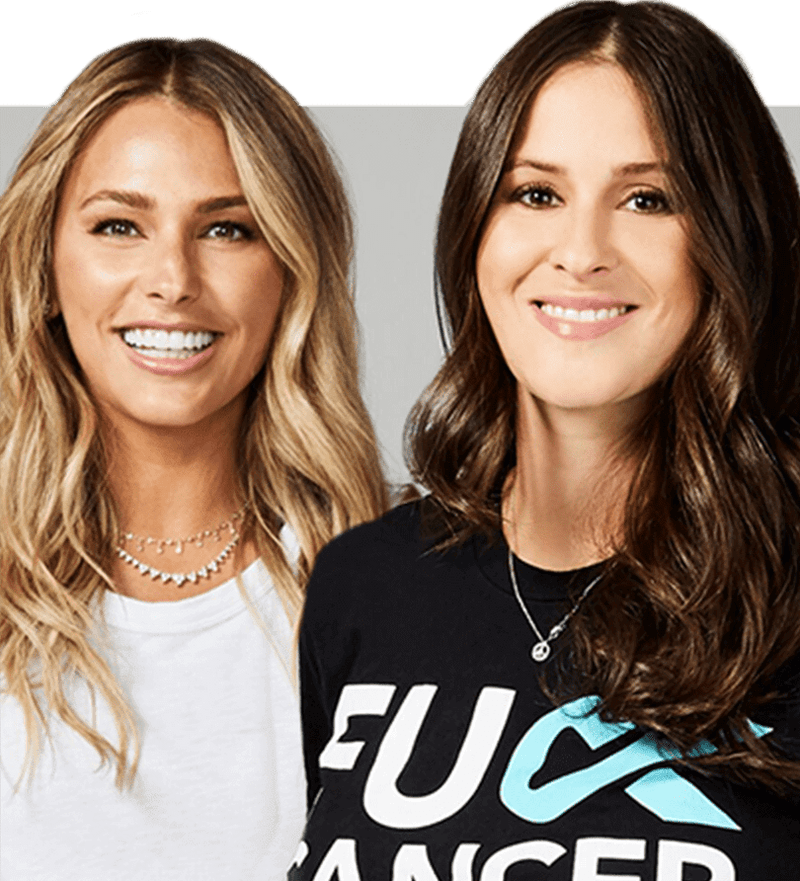 Yael Cohen Braun & Julie Greenbaum
Fuck Cancer
Yael Cohen Braun founded Fuck Cancer after her mother was diagnosed with breast cancer. Julie launched F*ck Cancer in 2010 to honor her mother who she lost to ovarian cancer. In 2015, Yael and Julie merged to form one unified nonprofit dedicated to the prevention and early detection of cancer and to ultimately improve health outcomes.
Glenn Lattner
the Pet Adoption League
I have been involved with PAL for approximately the last 10 years and the Board President for the last 3 years. PAL is a tremendous organization with dedicated people who give selflessly to ensure that cats in need in the North NJ area find furrever homes and have the best of care and love while in our care.
Have a cause that's special to you?
Explore fundraising opportunities with LWP, including bulk bracelet orders, creating custom designs with donations to chosen organizations, and applying for free bracelets for non-profit events.