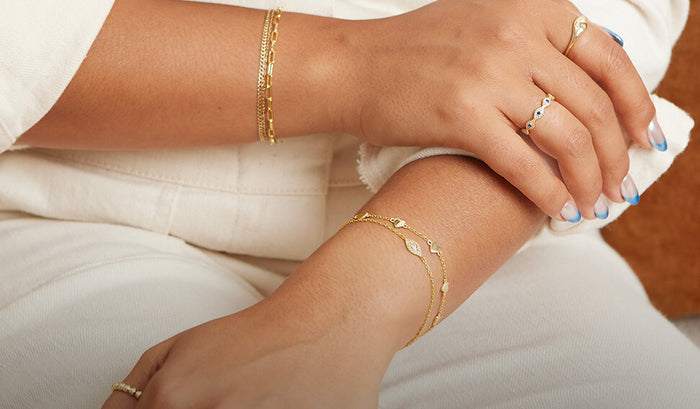 Just-For-You Wristwear
Little friends for your Little Words®. Featuring lobster claw closure for adjustable sizing.
Staple Necklaces
Low-key, wear-everywhere necklaces with adjustable closures designed for layering.
Ride-Or-Die Rings
As versatile as vintage denim. Wear them solo, or unleash their stacking potential.
Eardrobe Heroes
Your earlobes need a hug. A gold or pavé encrusted hug, to be specific.
We set out to create the high-quality hardware you deserve. Jewelry you wake up excited to wear at a price point that doesn't trigger migraines. People told us it was impossible. But, as some of you know, proving naysayers wrong is our favorite sport. With that said, we are over the moon to introduce: Little Layers! A collection of rings, earrings, necklaces, and (of course) bracelets—handcrafted in luxurious 14k gold vermeil. You're officially in your luxury era. Claim it.